Discussion Starter
·
#1
·

Turkey to build wall to control illegal immigrant terrorists from entering country.Really? A wall? You can actually secure your own borders? Who would have ever thought of that?
[background=rgb(255, 255, 255)]http://www.foxnews.com/world/2015/07/24/wont-buckle-turkey-erdogan-finally-puts-isis-in-crosshairs/[/background]
'He won't buckle': Turkey's Erdogan finally puts ISIS in crosshairs

Following a bloody week that saw ISIS-caused casualties creep inside its own border, Turkey is suddenly serious about confronting the caliphate.

Accused for nearly two years of indifference at best to the carnage ISIS sowed to its south, the powerful NATO member this week announced plans to build a wall along its border with Syria to stem the flow of foreign fighters pouring in to Syria and Iraq via Istanbul, mounted airstrikes against ISIS and agreed to allow the U.S.-led coalition to refuel war planes at its facilities and rounded up hundreds of militants. The moves show the region's most powerful nation is ready to confront its biggest threat.

"Objectively, they finally realized ISIS is as much a threat to them as it is to anyone else in the region," said Henri Barkey, director of the Middle East program at the Woodrow Wilson Center.

The calculus changed for Turkey due to consistent pressure from the Obama administration and the arrival of Islamic State-directed attacks on its land, say experts. An ISIS-linked suicide bombing killed 32 and injured 100 others on Monday, two Turkish policemen were slaughtered in a related attack Wednesday and another policeman was murdered during a cross-border gunfight with Islamic militants on Thursday.
" ... they finally realized ISIS is as much a threat to them as it is to anyone else in the region."​
- Henri Barkey, Woodrow Wilson Center.​
​

When the Islamic State was fighting against Turkish adversaries such as President Bashar al-Assad in Syria, or attacking the Kurdish populace in the Syrian city of Kobani, an unofficial hands-off policy appeared to somewhat serve Ankara's regional agenda. While President Recep Tayyip Erdogan did permit unmanned U.S. drones to use its Incirlik air base, it wasn't until Thursday that an agreement was reached allowing manned U.S. bombing missions to fly out of Turkish air space. The move was preceded by months of negotiations and a personal call from President Obama to Erdogan on Wednesday.

"The two leaders discussed efforts to deepen our cooperation in the fight against ISIL," White House Press Secretary Josh Earnest said on Thursday.
Related Image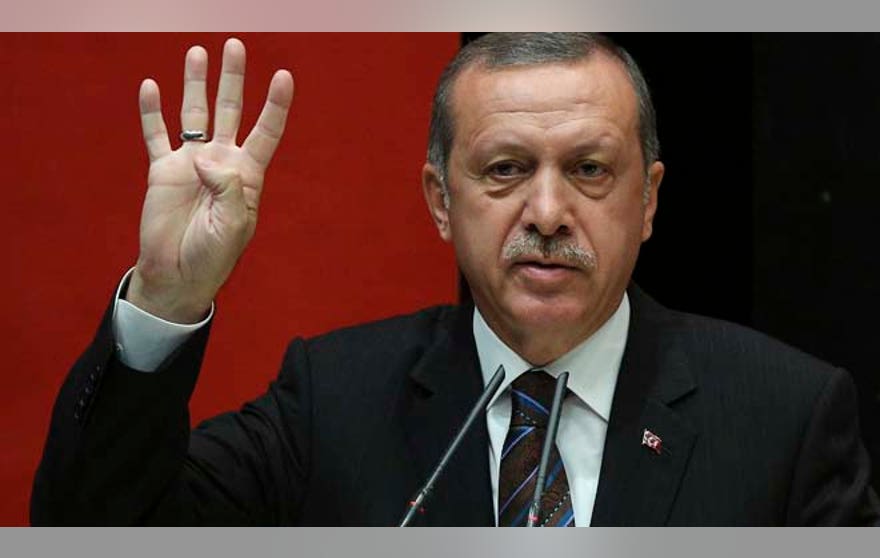 Expand / Contract


Turkish President Erdogan commands the region's most powerful army. (AP)

In addition to allowing the U.S. increased air strike privileges, Turkey is simultaneously stepping-up efforts to control its 560-mile border with Syria. The new initiatives include erecting a 93-mile modular, movable fence, digging a 226-mile ditch, installing 73 miles of flood lighting, repairing patrol roads and deploying more drones, armored vehicles and military personnel, a Turkish official told Reuters.

In the most significant step, however, Turkish warplanes pounded ISIS targets in Syria on Friday. A massive dragnet swept up 300 suspected militants across Turkey as the government looks to dismantle the entrenched ISIS infrastructure which is believed to have helped thousands of foreign jihadists make their way from points around the globe from Istanbul's airports to the border - and eventually to the battlefields of Syria and Iraq.
Related Image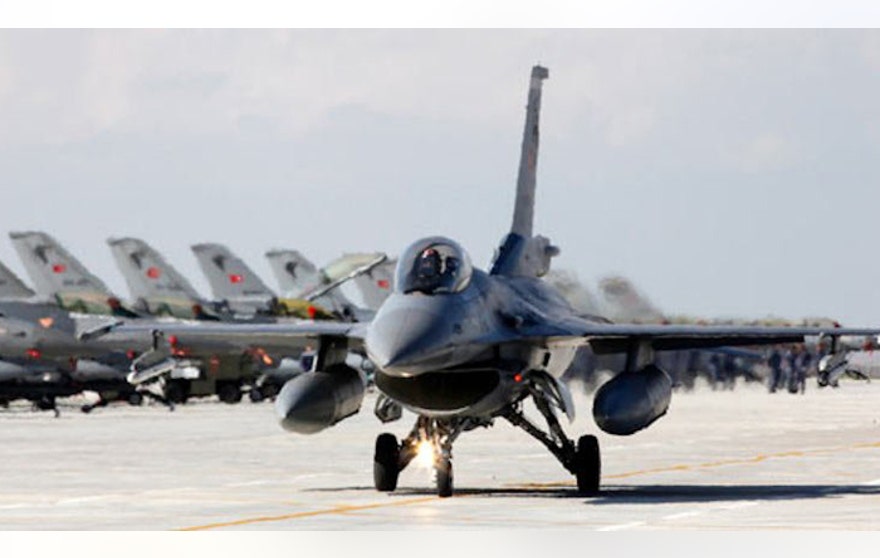 Expand / Contract


A Turkish Air Force F-16 jet fighter prepares to take off from an air base in this file photo taken in Konya. (Reuters)

"Think of an Englishman, a Frenchman [or] a German who makes his way to Turkey, then makes his way to Syria," Barkey said. "How does that happen? Someone picks them up, has a safe house for them to stay in, smuggles them across the border. It's not five or six guys; it's a very large infrastructure. This guy that comes from some town in England will have no way of getting across the border if it wasn't for that infrastructure."

Any change in Turkey's behavior was likely to have a massive effect, never mind such a drastic pivot.

"On a scale from zero to 10, if you go from zero to five, you've already made a major difference," Barkey said.

As Turkey moves from passive bystander to active participant in the fight against ISIS, however, there is a high probability of consequences.

And if ISIS retaliates against Turkey, will the government have the will to withstand?

"The Turkish president is continuing to enhance his position and will use this to show that he is in charge, will use this to show he won't buckle," Barkey said. "So I actually do think they will have the will."