Bluff City Tennessee Resident Pleads Guilty to Dealing in Firearms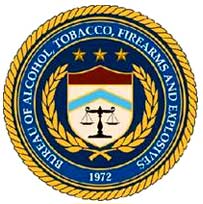 GREENEVILLE, Tenn --Wayne Rumley of Bluff City, Tenn., entered a plea of guilty on February 16, 2011, in the U.S. District Court for the Eastern District of Tennessee at Greeneville, to dealing in firearms while not being a licensed dealer.
Sentencing has been set for June 27, 2011, at 9:00 a.m., in U.S. District Court in Greeneville. He faces a term of five years in prison, a $250,000.00 fine, and two years of supervised release.
Rumley was charged in an information with not being a licensed firearm dealer within the meaning of Chapter 44, Title 18, United States Code, and that he willfully engaged in the business of dealing in firearms between during May 16 to August 7, 2010.
On several occasions during this time period, Rumley sold firearms to undercover agents at the Tri-Cities Flea Market in Bluff City, Tenn.
The charges and subsequent guilty plea were the results of an ongoing investigation by the Bureau of Alcohol, Tobacco, Firearms, and Explosives. Robert M. Reeves, Assistant U.S. Attorney represented the United States.