Discussion Starter
·
#1
·
Hi AGAIN fellas, Question: I started reloading recently as some of you might know. I made my first round, a .38 special. I sat the bullet on the cannelure. The bullet is a Hornady XTP 158 gr. When I did so on a template round, the overall dimension is less than the 1.550 all the info I have on this round calls for.
This is my hand loaded round: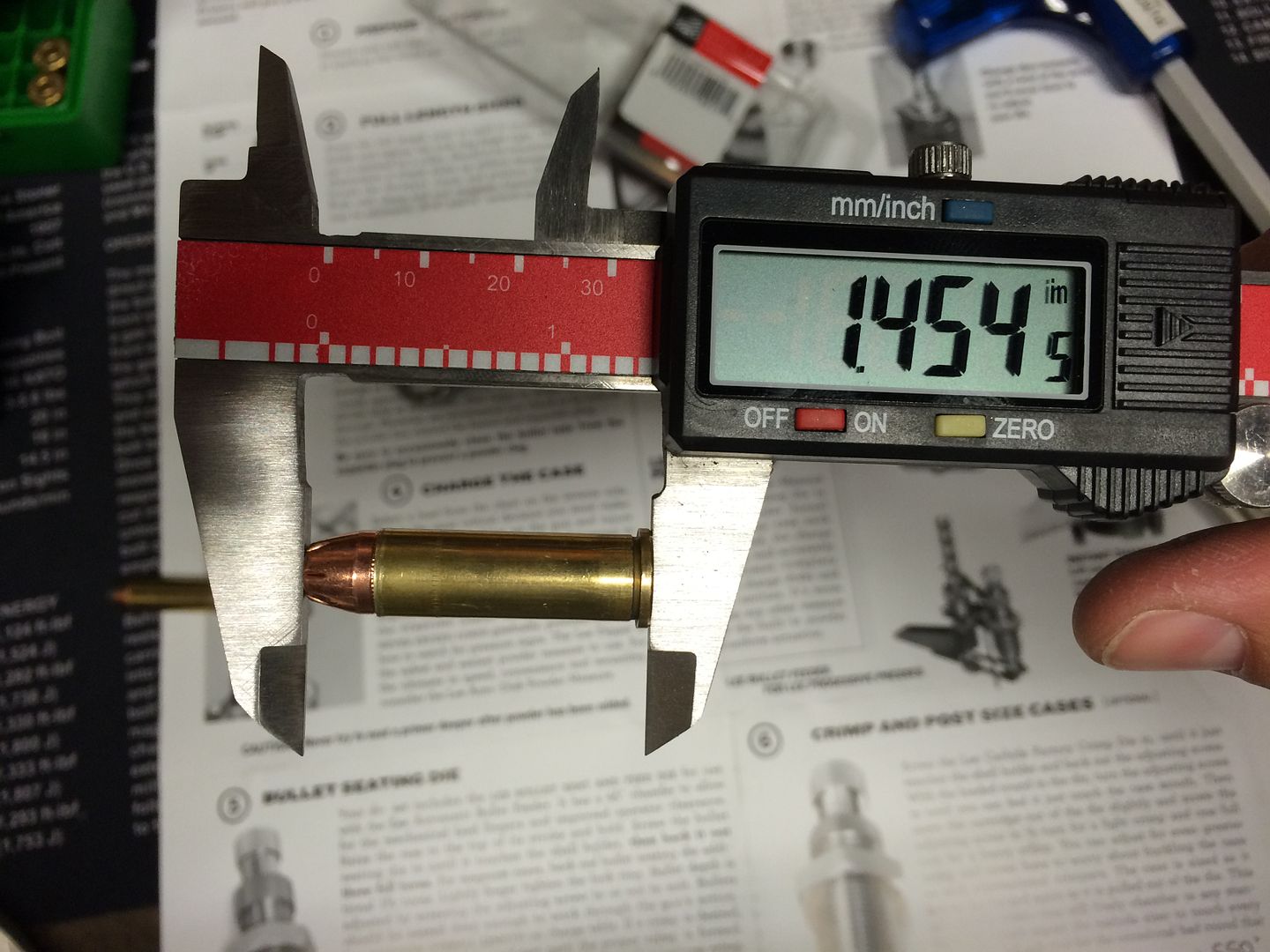 This is the factory round (130 gr)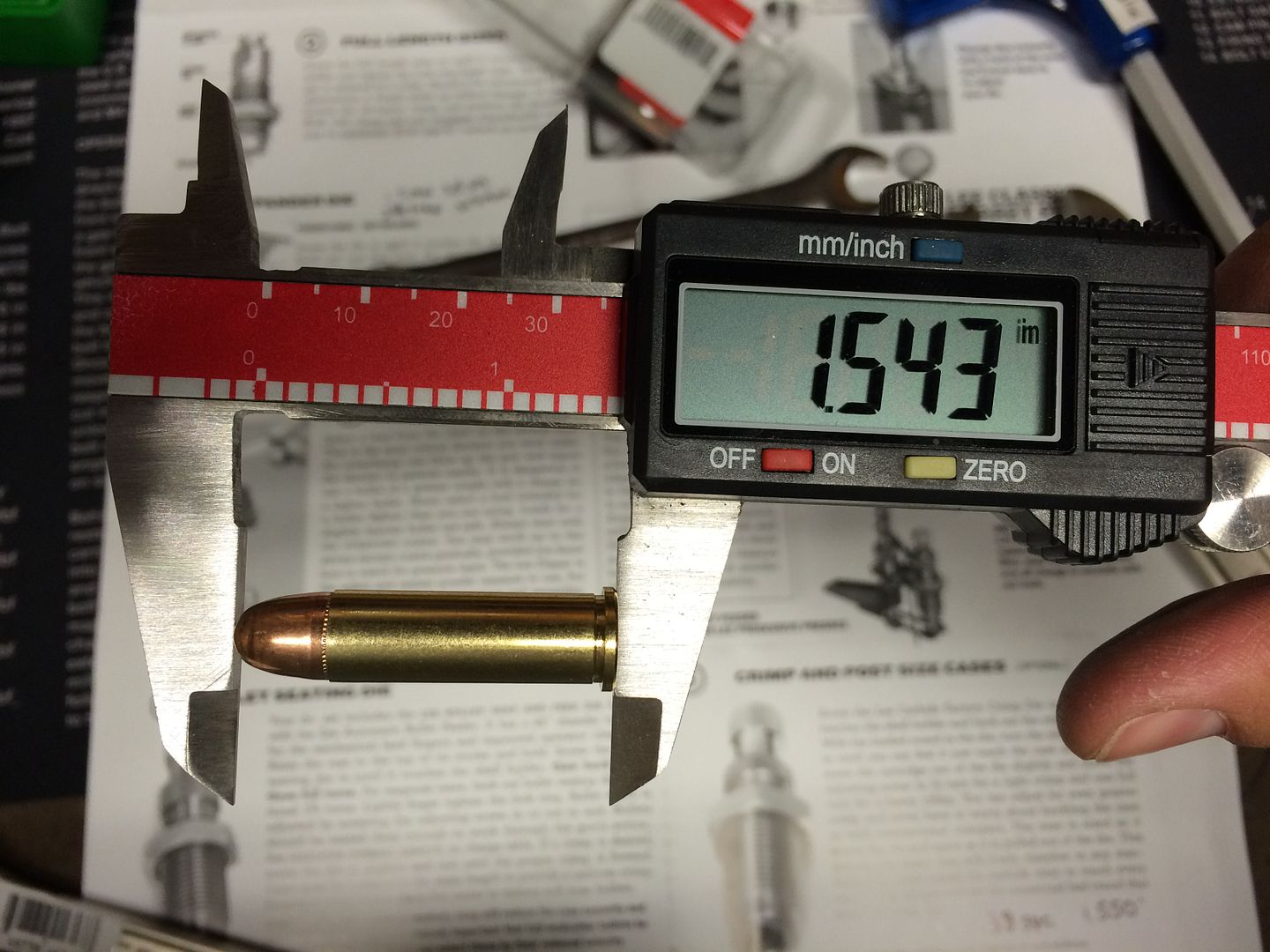 Did I sink it too low? If not, the canellure is way high. Here are some photos.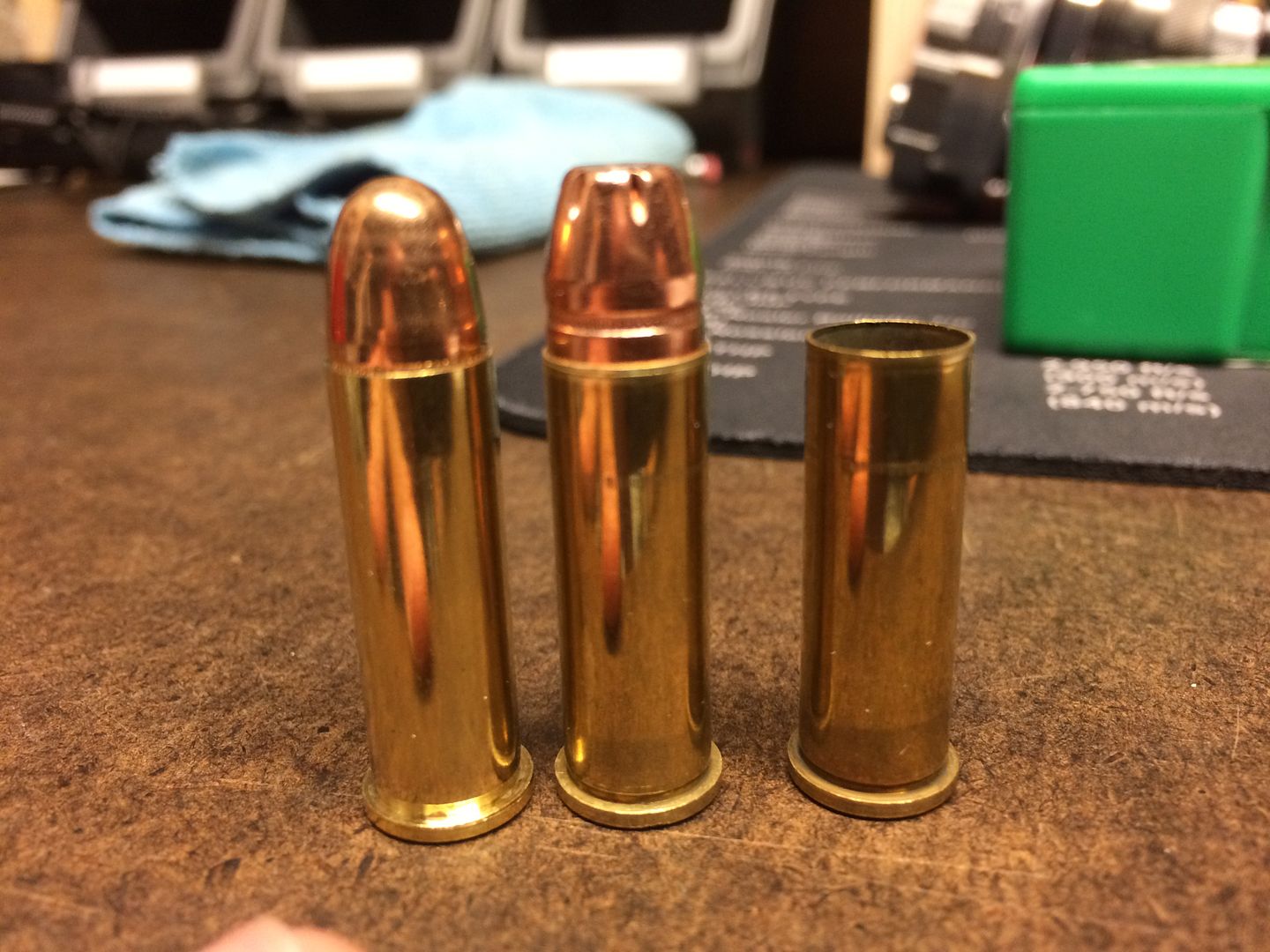 The factory round is crimped at the cannelure and is also less than 1.550, see the calipers for exact measurements. I am using these rounds out a rifle. I was told by someone that they are fine, but want to make sure and trust you guys as you know what you are doing, so I think anyway!
I also made a few .357 rounds. I sat them and crimped them on the cannelure, these look fine, same length as the factory purchased ones. The middle round is the factory round below.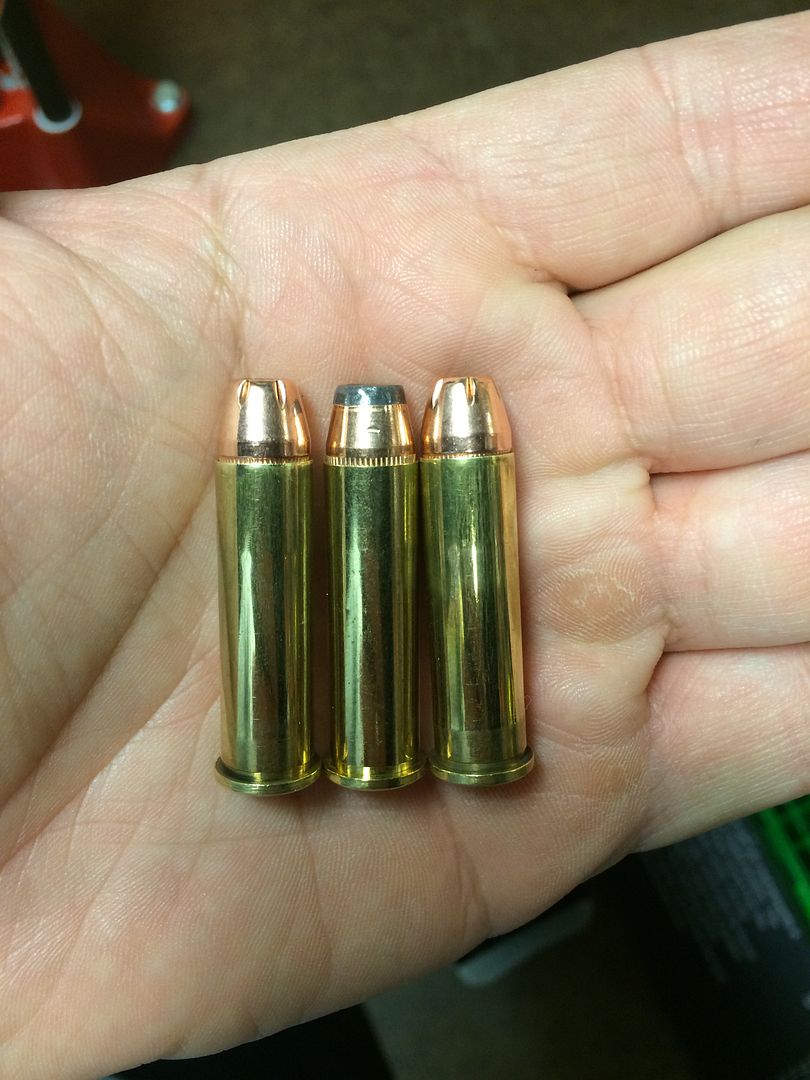 Am I over stressing myself? Also, I used 14.5 grains of 4227 powder in that 357 round. Exactly what the book called for, for starting amount of powder.