Discussion Starter
·
#1
·
LAPD Helicopter Takes Gunfire, Arrest Made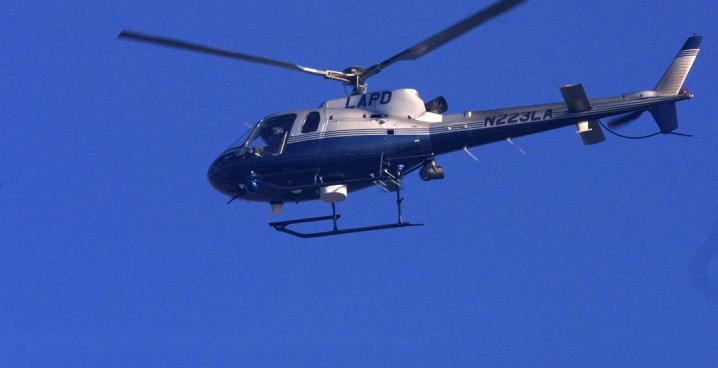 A gunman with a high-powered rifle shot a police helicopter, forcing it to make a successful emergency landing Sunday, and police credited the gunman's family for tackling him to allow a safe arrest.
The helicopter was shot just after 6 a.m. over Saticoy Street and Densmore Avenue, and the pilots were able to make a safe landing -- but with a dead engine -- at the nearby Van Nuys Airport. No one was hit by gunfire.
The helicopter was apparently one of several LAPD targets shot at early Easter Sunday by the man, who was described as distraught over the recent death of a friend. No one on the ground was hit.
In the tense minutes after the chopper was shot, members of the gunman's family confronted him in the street, an LAPD captain said. The family members tackled the gunman and allowed officers to arrest him without further gunfire.
Three hours after the gunfire broke out, police were still surrounding the neighborhood north of Victory Boulevard and west of the San Diego (405) Freeway, searching for a possible second gunman.
Police had received a call of "shots fired" shortly before the helicopter arrived on the scene. "Our morning watch units responded to that area, and they observed an individual that was actually shooting in the direction of the police," said Capt. John Egan in an interview with local news reporters.
"One of the first responding supervisors, that was actually controlling the incident out there, said he saw the suspect shooting in the direction of the helicopter, and he saw smoke coming out of the helicopter," Egan told local reporters.
The shooter was apparently distraught because of the recent death of a friend, and Egan credited members of his family for "trying to get him to calm down and to surrender.
"Eventually, some of the family members were actually able to subdue him, and the officers were able to come in and take him into custody," Egan said.
"The best thing about this is that no shots were fired by the police and this individual is in custody and he is unharmed," Egan told reporters.
Police sealed off a large area just east of the airport and made the arrest about 7:10 a.m near Cohasset Street and Gloria Avenue.
http://www.nbclosangeles.com/news/local/120565929.html