I seem to have been bitten by the gun bug again....
I no longer own my bolt action .308 so was looking to add one in semi auto to my collection.
Although not a .308, I already own 2 - 7.62x39mm Saigas IZ-132s (one still in the plastic wrap lol) and I love that rifle and find the recoil very manageable.
So I am looking at the M1A. There is a NY SAFE compliant version online for $1400-$1500 which comes with the longer barrel. I am more interested in a shorter barrel: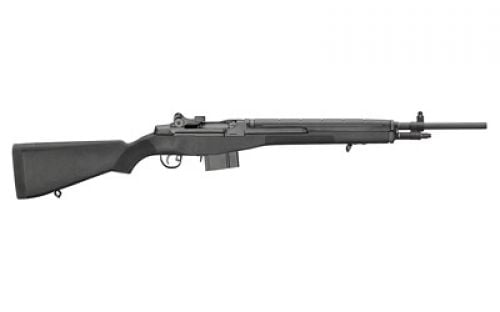 Campsite has a modified to be compliant version on their site for $1800 where they weld the muzzle brake with a cap (not interested in a fixed mag but that is an option):
Dank27 (poster here) put this sexy evil stock on his. Would it be considered a pistol grip and therefore not be SAFE compliant if I kept the detachable mag?
https://www.longisla...pringfield +m1a
A few questions:
1) Am I better off going with the NY version for $400 less or see if Campsite is still modifying?
2) Would adding that stock in the last pic cause me any compliance issues? I would want the stock in the last pic regardless (not sure how much that costs).
3) What kind of recoil can I expect from a semi-auto .308 vs a 7.62x39mm? I have to say the .308 bolt (Remington) was not fun at all after a while.
4) Any other .308 semi autos I should consider?